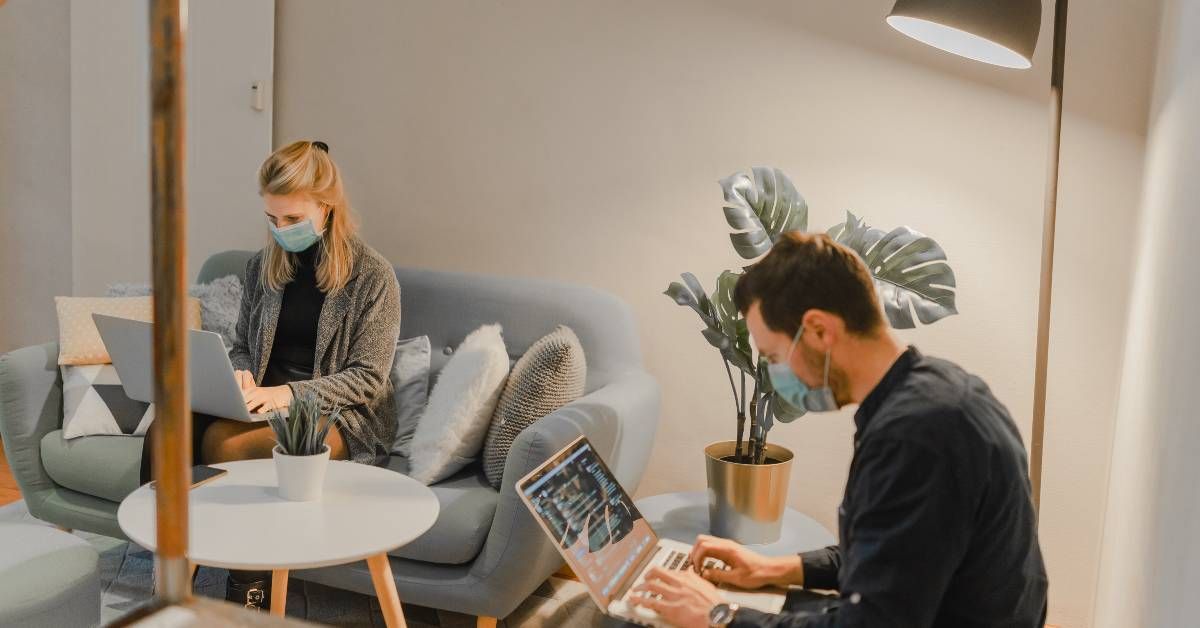 The Best Ways to Combat COVID-19 In Your Workplace
Complete COVID-19 Testing Center
As the world begins to open up and employees return to work, it's important to keep your staff and community safe. Your return to work may look a little different to business as usual with strict hygiene priorities, physical distancing rules, and the necessary screenings. But with the right measures in place, you can ensure a safe, smooth transition. And the Complete Covid-19 Testing Centre is here to help you craft the best approach.
Here's how you can ensure a safe covid work environment for you and your employees. By practicing these measures and taking covid precautions you can control the risk of transmission and keep your employees and your community safe.
Conduct Risk Assessments
It's important to assess the risks at your workplace ahead of any return. The specific measures required for your workplace will depend on your industry, so it's important to assess the unique risks for your particular workplace. A thorough risk assessment will help you determine what control measures need to be put in place, and the required steps you'll need to take to ensure the safety of your staff and community.
Introduce Workforce Screening
Determining the individuals on your staff who are considered to be high-risk workers, is important to ensure they follow the correct health advice. Providing temperature checks and COVID screening on arrival in the workplace will help reduce the spread of COVID-19 and keep your vulnerable workers safe. Our team is highly experienced and qualified to take care of your screening process. With our help, you can introduce a series of key screening questions for employees to complete to assess their health risks before they enter the workplace.
Maintain Safe Distancing
You can ensure safe distancing by minimizing contact between staff members, eliminating handshakes, or embracing coworkers. You should also implement a reduction in the number of people working at one time, or attending meetings in small spaces. It's important when setting up eating areas or common spaces, that you ensure the right guidelines are in place as well as sufficient spacing to allow for the number of staff that will be gathering at any one time.
Enforce Strict Hygiene
It's crucial to maintain strict hygiene practices to keep your workplace safe. Covid-19 spreads easily through coughing and sneezing as well as coming into contact with contaminated surfaces. So maintaining strict hygiene measures to minimize this risk is important, especially in common areas. Make sure you have hand sanitizer available throughout your workplace. Include protocol signage to remind employees about the importance of covid-safe hygiene. And introduce in-depth cleaning procedures across your work environment to ensure all touchable surfaces are completely sanitized each day.
About Us
A safe covid work environment is important to ensure you have the best defense against Covid-19 in your workplace.
Keeping your staff and community safe involves being aware of the risks in your environment, and the measures required to minimize those risks. Ensuring proper hygiene, adhering to physical distancing requirements, and introducing workplace screening are just a few of the best ways you can combat Covid-19 in your workplace.
The Complete Covid-19 Testing Center in Southern California can help you keep on top of these measures to keep your workplace running safely and smoothly.
Take the confusion and uncertainty out of operating with covid precautions, and let us craft a program that works best for you and your staff to keep your workplace safe through our covid testing clinic.
Call us today to speak to one of our team members about implementing covid safety in your workplace.