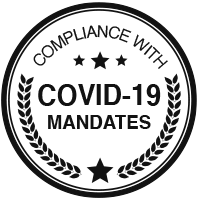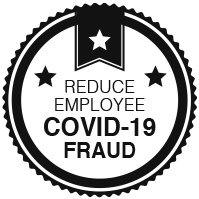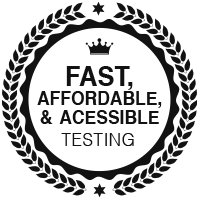 MOBILE COVID-19 TESTING
With Complete COVID-19 Testing Center, we can come directly to your business, saving you time and money. On-site mobile testing allows you as a business owner to provide convenient and easy access to necessary COVID-19 testing procedures for employees.
COMPLIANCE WITH COVID-19 MANDATES
Ensure that your business is in compliance with COVID-19 vaccination mandates. The current federal mandate requires businesses with 100 or more employees to require the COVID-19 vaccine or administer a COVID-19 test on a weekly basis.
REDUCE EMPLOYEE COVID-19 FRAUD
The COVID-19 pandemic has opened the door for fraud of all kinds, including false COVID claims, false test results, and false vaccine records. Ensure employee safety with simple and accessible mobile COVID-19 testing.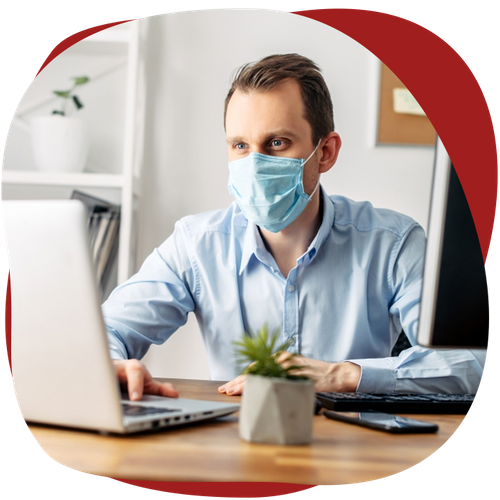 Easy and Affordable Mobile COVID-19 Testing for Businesses
With mobile COVID-19 testing from Complete COVID-19 Testing Center, your business can easily provide the necessary testing services for employees and save money in the process. Employers that we work with regularly and develop a professional relationship with us will receive discounts on ALL testing, even if the employee being tested is a self-pay client. Group testing for businesses is an easy, convenient, and money-saving solution for keeping your employees safe and your business in compliance with and COVID-19 related local and federal mandates. Our mobile testing services are capable of administering large numbers of tests in a single day, ensuring that every who needs to be tested has the opportunity to do so, with each test only taking about 10-15 minutes. Your employees do not have to make an appointment with us — it's easy-access testing!
Understanding Your Business and the COVID-19 Mandate
In September 2021, President Biden issued a federal mandate that all employers with 100 or more employees must ensure that each employee receives the COVID-19 vaccine or receives a negative COVID-19 test on a weekly basis. This mandate has also been enforced by the Department of Labor's Occupational Safety and Health Administration (OSHA) via the issuing of an Emergency Temporary Standard (ETS.)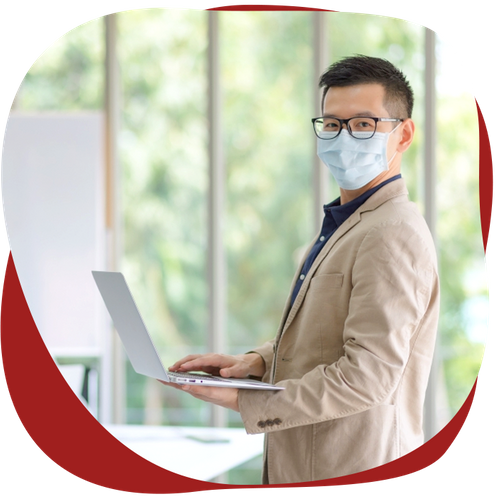 What Does a "Mandate" Mean?
It's important to understand the difference between a mandate and a law, especially in regards to something like the COVID-19 workplace mandates. While no government agency can force any individual to receive a vaccination, what a mandate does mean is that businesses can legally stop individuals from entering a designated facility or utilizing their services if they have chosen not to comply. Vaccine mandates are actually quite commonplace. All 50 states have mandates in place to a certain degree regarding vaccinations for school attendance. International travel and legal immigration also mandate certain vaccines be administered. California was the first state in America to issue a mandate requiring all state and healthcare workers to show proof of vaccination or a weekly negative COVID-19 test, long before President Biden's federal mandate.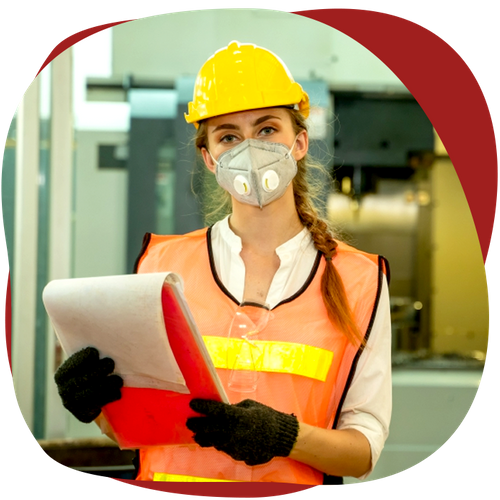 What Employers Need to Know About Mandates
In addition to federal mandates, the Equal Employment Opportunity Commission (EEOC) states that employers may mandate vaccines or ask that employees provide proof of vaccination. However, these employer mandates must fall in line with the accommodations outlined in the Americans with Disabilities Act or Title VII of the Civil Rights Act of 1964. In the past, exemptions from these mandates have included individuals with "sincerely held religious beliefs" or medical restrictions that prevent their compliance with the mandate. That's not the end of it, however — the EEOC also specifies that businesses are not obligated to make reasonable accommodations if there is a "direct threat to other employees or the business itself."
Rapid Test
Also called an antigen test, rapid tests detect proteins from the COVID-19 virus and can return results in less than an hour. The speed of this test has made it most common for individuals currently experiencing COVID-19 symptoms.
PCR Test
This standard Polymerase Chain Reaction (PCR) test consists of a nasal swab that detects the genetic material of the COVID-19 virus. This sample is sent to a lab for analysis and returns results within 24 hours.
Rapid PCR Test
The rapid PCR test — while not as rapid as an antigen test — is generally more accurate. Results typically come back in about an hour, although advancements in testing are continuously reducing this timeframe.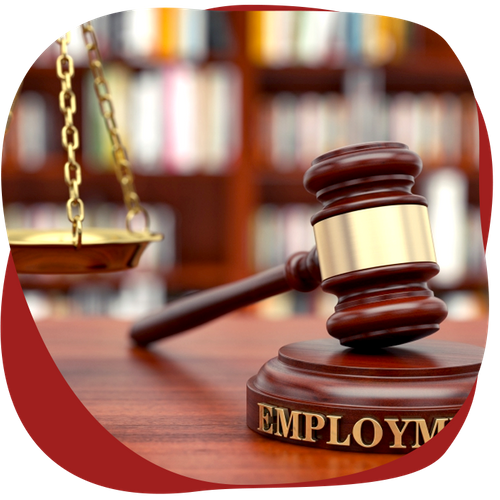 What Is COVID-19 Employee Fraud?
It is an unfortunate reality that the COVID-19 pandemic has opened the door for several types of employee-related fraud. These fraud cases can be either predatory in nature to your employees from outside sources or can be false COVID claims from within your own company. Thankfully, these cases are rare — but they do happen. One instance in 2020 led to a manufacturing facility completely shutting down after an employee filed a false COVID test result — a move that cost the employer nearly $200,000. Criminal entities have also tried to take advantage of employees by posing as government representatives to acquire sensitive information about medical records, resulting in identity theft. Minimize all forms of fraud surrounding COVID-19 with easy access to on-site testing with our mobile services.
Are you ready to make COVID-19 testing for your business quick and easy? Simply provide us with some information about your business in the contact form below and select the location nearest your business. A representative from Complete COVID-19 Testing Center will respond to your inquiry quickly — usually within 15 minutes.